At 4GeniusMind, we understand how important your Apple devices are to you.
At 4GeniusMind, we specialize in providing comprehensive repair and replacement services for MacBook laptops.
Keyboard Repair/Replacement
Hard Drive or SSD Replacement/Upgrade
At 4GeniusMind, we are committed to delivering excellence in MacBook repairs and services. We utilize genuine Apple parts and adhere to industry best practices to ensure the highest quality of repairs. Trust us with your MacBook repair needs, and we'll provide reliable and efficient services to restore your MacBook's performance. Contact us or visit our store today to benefit from our expert MacBook repair services.
Cracked or Damaged Screen: If your MacBook's screen is cracked, shattered, or displaying abnormalities, our technicians can replace it with a high-quality screen, restoring both functionality and visual clarity.
Display Issues: If you are experiencing display glitches, flickering, or distorted images, we can diagnose and replace the faulty display component to ensure optimal viewing experience.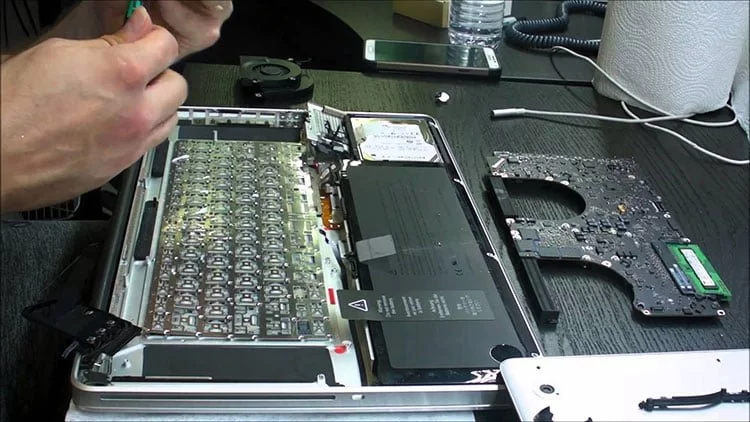 Keyboard Repair/Replacement
Unresponsive or Sticky Keys: If your MacBook's keyboard is not responding or certain keys are sticky, our technicians can repair or replace the keyboard to restore smooth and efficient typing.
Backlit Keyboard Issues: If the backlighting on your MacBook's keyboard is not functioning correctly, we can diagnose and repair or replace the necessary components.
Poor Battery Life: If your MacBook's battery is draining quickly or not holding a charge as it used to, we can replace it with a genuine Apple battery, ensuring extended battery life and uninterrupted usage.
Battery Health Assessment: Our technicians can evaluate your MacBook's battery health, providing insights into its overall capacity and recommending a replacement if necessary.
Hard Drive or SSD Replacement/Upgrade
Storage Capacity Enhancement: If your MacBook is running out of storage space, we can replace your existing hard drive or upgrade to a larger capacity solid-state drive (SSD), allowing you to store more data and enjoy faster performance.
Failed or Corrupted Storage: In cases where your MacBook's storage device has failed or become corrupted, we can replace the faulty drive and assist in data recovery whenever possible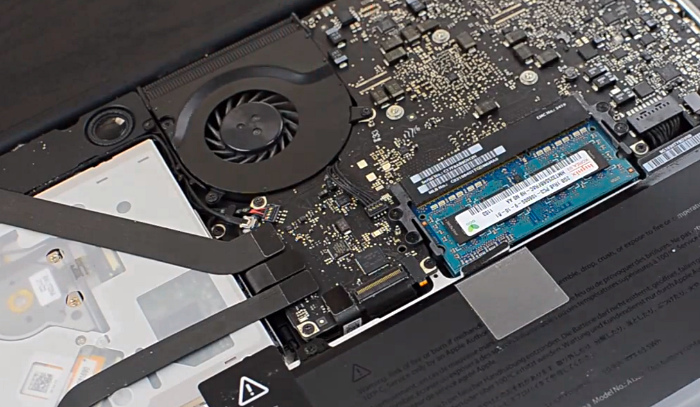 Enhanced Performance: If your MacBook is sluggish or struggles with multitasking, upgrading the RAM can significantly improve its speed and responsiveness, allowing for smoother operation of applications and processes.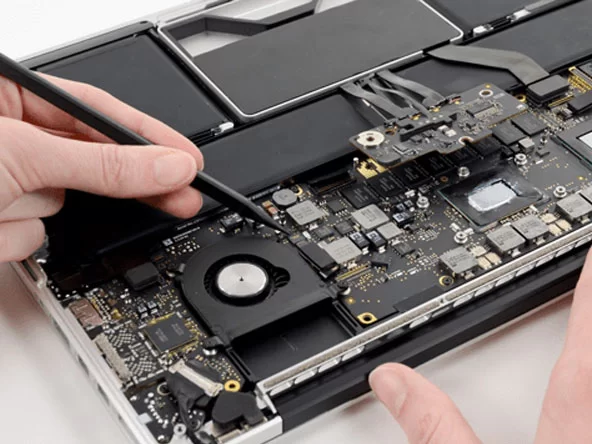 Complex Hardware Issues: Our technicians have the expertise to diagnose and repair complex logic board problems, such as component failures or power-related issues, which may be causing malfunctions or non-functionality of your MacBook.
Speaker and Microphone Repair/Replacement
Audio Distortion or Non-Functioning Speakers: If you are experiencing distorted sound or non-functional speakers on your MacBook, we can diagnose and repair or replace the necessary audio components.
Microphone Issues: If your MacBook's microphone is not working or producing poor audio quality, our technicians can diagnose and provide the necessary repairs or replacements.
macOS Updates and Upgrades: We can assist you in updating your MacBook's macOS to the latest version, ensuring you have access to new features, improved security, and bug fixes.
Software Troubleshooting: If your MacBook is experiencing software-related issues, such as crashes, freezing, or slow performance, our experts can diagnose and resolve these issues efficiently.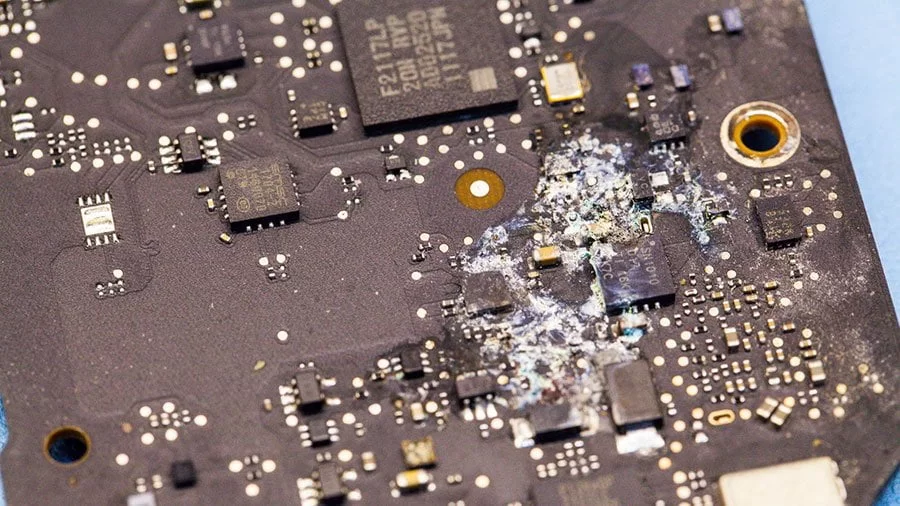 Accidental Liquid Exposure: If your MacBook has been exposed to water or any other liquid, we offer professional water damage assessment and repair services to prevent further damage and restore functionality.
Data Recovery and Transfer
Data Retrieval: In case of accidental data loss, our technicians can employ advanced data recovery techniques to retrieve lost files, photos, videos, and documents from your MacBook's storage device.
Data Transfer: When upgrading to a new MacBook, we can securely transfer your data, including files, applications, user settings, and preferences, from your old device to the new one.